Development Alert!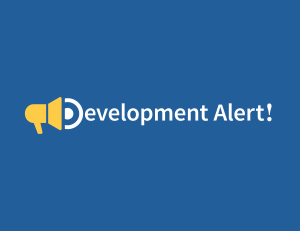 A Tool for Public Participation and Access to Information in Environmental Decision-Making
The Jamaica Environment Trust (JET), the World Resources Institute (WRI) and The Access Initiative have teamed up to create Development Alert!, an interactive website that provides easy-to-understand information about proposed developments in Jamaica and their environmental impacts.
JET is a non-profit, non-governmental organisation that seeks to protect and conserve Jamaica's natural environment through a range of programmes designed to protect natural resources, increase environmental awareness and advocacy in civil society and ensuring that environmental issues are properly considered in national development planning.
WRI is a global research organisation that seeks to move human society to live in ways that protect Earth's environment and its capacity to provide for the needs and aspirations of current and future generations.
Informing communities                
Using a GIS platform, we populated a map of Jamaica with projects from 2014 onwards such as highways, housing projects, hotel developments, energy projects, water abstraction, forest removal, and mining that are likely to have significant health, environmental, social or cultural impacts. Users can click on a project to get basic information about it, including the name of the developer, its location and the status of the application or permit. The map includes the declared marine and terrestrial protected areas.

Empowering communities
The public can use the website to access supporting documents prepared by the Government of Jamaica or the developer before a decision is made to approve or reject projects. The website provides contact information for the relevant public officials who can be contacted with questions, comments and concerns about projects. The dates of public meetings to discuss proposed projects are also on the site.
While JET will maintain Development Alert! and update it as new projects come on stream, Development Alert! has been conceptualised as a people's platform: anyone can upload information on projects. The site also allows users to sign up for alerts on specific locations, including protected areas.
Putting access to information into action           
The information that can be accessed through Development Alert! was obtained from the Government of Jamaica through requests for information under Jamaica's Access to Information Act. It also includes publicly available sources of information, as well as "crowd sourced" information from members of the public. These sources of information will continue to be used to update the web site.
A tool to promote active citizenry and promote transparency
Development Alert! sets the stage for  new ways to  formally engage in the public review process for developments. JET and WRI's The Access Initiative hope Development Alert! will also reduce secrecy in decisions made about the use of natural resources and stimulate greater public discourse and participation in development issues.
Terms of Service
Prohibited Uses

                                                                                                                                                                                                                                   As a condition of Your use of the Site and the Services, You warrant to WRI and JET that You will only use the Services for a lawful purpose and one that is not prohibited by these terms, conditions, or notices. You may not use the Services in any manner which could damage, disable, overburden, or impair the Services or interfere with any other party's use and enjoyment of the Services. Recognizing the global nature of the Internet, You agree to comply with all local rules regarding online conduct and acceptable content in the jurisdiction in which You are visiting the Site.

Sole Responsibility

                                                                                                                                                                                                                          You are solely responsible for any and all acts and omissions that occur under Your account, and You agree not to engage in unacceptable use of the Site or the Services, which includes, without limitation, use of the Site or the Services to:                                                                              i) disseminate or transmit material that, to a reasonable person, may be abusive, obscene, pornographic, defamatory, harassing, grossly       offensive, vulgar, threatening, or malicious;                                                                                                                                                                               ii) disseminate, store, or transmit files, graphics, software, or other material that actually or potentially infringes the copyright,        trademark, patent, trade secret, or other intellectual property right of any person;
             iii) create a false identity or to otherwise attempt to mislead any person as to the identity or origin of any communication;
                 a) export, re-export, or permit downloading of any content in violation of any applicable export or import law, regulation, or                                             restriction, or without all required approvals, licenses, or exemptions;
                 b) interfere, disrupt, or attempt to gain unauthorized access to other accounts or any other computer network;
                 c) disseminate, store, or transmit viruses, trojan horses, or any other malicious code or program; or
         vii) engage in any other activity deemed by WRI and/or JET to be in conflict with these Terms (including any Third Party Provider terms                         referenced in Section 2 below).
3. Indemnity                                                                                                                                                                                                                                                    You agree to indemnify, hold harmless and, at WRI's request, defend WRI and its subsidiaries, affiliates, officers, agents, partners, and employees from any claim or demand, including reasonable attorneys' fees, made by any third party due to or arising out of content You submit to, post to, or transmit through the Site or the Services, Your use of the Site or the Services, or Your violation of these Terms.
4. Acknowledgements                                                                                                                                                                                                                                  The Site allows You to access and view a variety of content, including but not limited to photographic imagery, map and terrain data, and other related information provided by WRI and its partners, licensors and/or users of the Site or the Services. You understand and agree to the following with respect to all content made available by or through the Site:
a) that map data and related content are provided for informational purposes only, and WRI makes no warranties regarding the same
b) that the information on the Site is not updated in real time, and
c) WRI and JET assume no responsibility for Your use of or actions in reliance on the information contained on the Site; and therefore, You should exercise judgment in Your use of all content made available by or through the Site, including but not limited to, seeking independent verification of the factual information provided on the Site.
Our Content
As a user of the Site You acknowledge that You may submit data, material, ideas, concepts, techniques and/or other information to JET (hereinafter referred to as "User Content").
You specifically acknowledge that JET would refuse to accept, publish or otherwise distribute Your User Content in the absence of Your acceptance of each and all of the provisions of this Agreement. It is understood and agreed that no confidential or fiduciary relationship is established by Your submitting said User Content to JET hereunder.
You retain ownership of all content that You contribute to the Services, but hereby grant and agree to grant JET a non-exclusive, worldwide, royalty-free, perpetual, irrevocable, transferable right and license (with the right to sublicense), to use, copy, cache, publish, display, distribute, modify, create derivative works, and store such content and to allow others to do so in order to provide the Services.
By submitting Your User Content to JET, You hereby agree that JET may use and exploit, without any obligation, liability, or duty whatsoever to You and without payment whatsoever to You, the User Content, or any part thereof. You agree that nothing contained in this Agreement, nor the fact of Your submission of said User Content to JET, shall be deemed to form the basis of any right, liability, claim, or demand against JET or any of JET's licensees or any person or entity to whom JET discloses or allows to use said User Content.
You warrant that You are either the author/inventor and owner of the User Content and all rights thereto, or have the exclusive right and authority to submit said User Content to JET with the full knowledge and consent of the owner(s) of said User Content upon the terms and conditions stated herein, each and all of which shall be binding not only on You but on any and all persons and entities for whom You are acting.
You agree and acknowledge that no contract or obligation of any kind, other than those arising pursuant to the express terms of this Agreement, is assumed by JET or may be implied against JET by reason of JET's use, publication or distribution of the User Content. Specifically, it is understood that neither Your submission of the User Content,  nor JET's use, publication or distribution thereof, constitutes or creates an implied-in-fact or implied-in-law contract, even if there exists an industry custom or practice to the contrary.
You will indemnify, hold harmless and, at JET's request, defend JET from and against any and all third party claims, expenses losses, damages, or liabilities (including but not limited to reasonable attorneys' fees and punitive damages) that may be asserted against JET or incurred by JET at any time in connection with the User Content, or any use thereof, including but not limited to those arising from any breach of any promise or warranty given by You herein. You hereby release JET and its licensees and its other permitted users of the User Content of and from any and all claims, demands, and liabilities of every kind whatsoever, known or unknown, that may arise in relation to the User Content or by reason of any claim now or hereafter made by You that JET has used or appropriated the User Content.
JET do not endorse or take any responsibility for any User Content or any opinion, recommendation, or advice expressed therein. Under no circumstances will JET be liable in any way for or in connection with User Content, including, but not limited to, for any inaccuracies, errors, or omissions in any User Content, any intellectual property infringement with regard to any User Content, or for any loss or damage of any kind incurred as a result of the use of any User Content posted, emailed, or otherwise displayed or transmitted through the Site.
JET exercises no editorial review and assumes no responsibility for misleading, fraudulent, defamatory, libelous, threatening, harassing, pornographic, obscene or illegal User Content supplied to the Site, provided, however, that JET may take any action with respect to any User Content that JET deems in its sole discretion is necessary or appropriate, including the deletion of any such User Content.
Sponsors